What is an ECA and Why Do I Need One for Express Entry?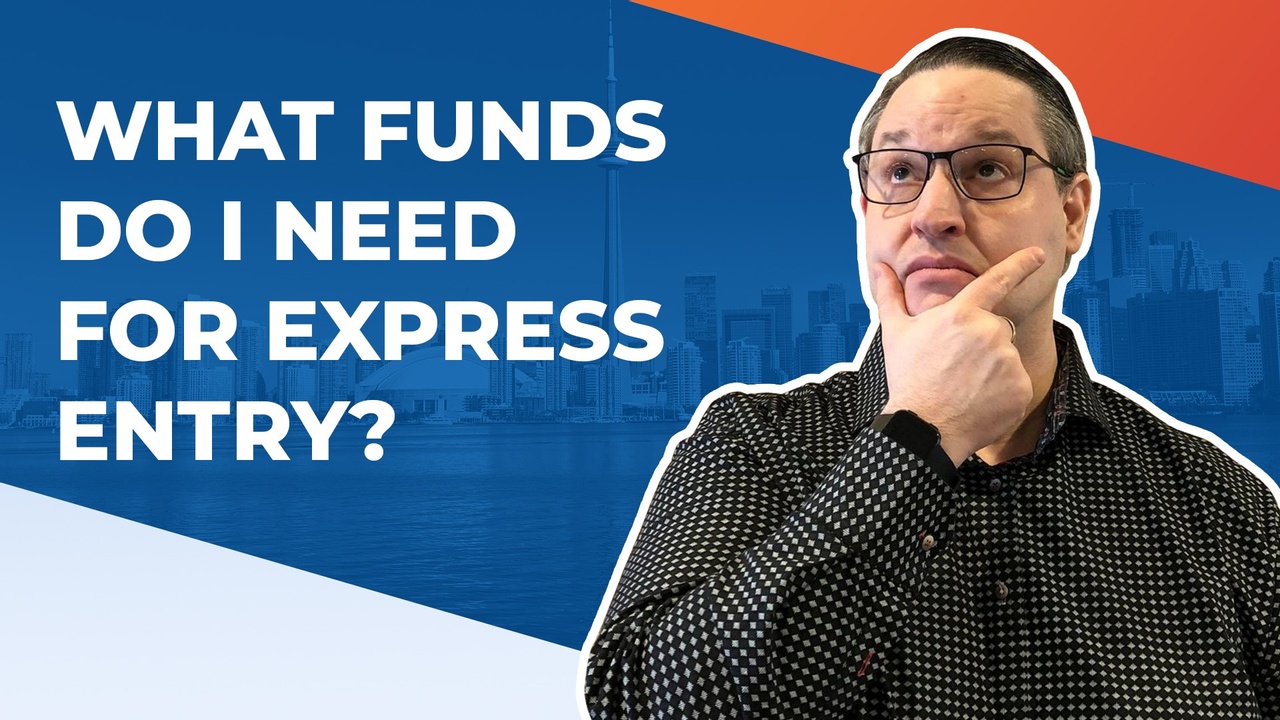 Congratulations! You have taken a huge step by considering immigrating to Canada. There might be many concerns running through your head regarding the immigration process, especially concerning your educational qualifications meeting the Canadian educational standards. Well, I am here to tell you not to worry, as an ECA (Educational Credential Assessment) can help you determine whether your foreign educational documents are valid or equal to the Canadian ones.

What is an ECA?

An ECA is essentially an evaluation that compares your foreign educational documents to the educational standards in Canada. This is done to authenticate your credentials and see if you have met minimum education requirements to facilitate your Express Entry application.

An ECA is essential for applicants who wish to apply and for applicants who want to earn additional points for education on the Comprehensive Ranking System for education earned in the country of origin. It is important to have an ECA during the process of your immigration as a Bachelor's or Master's degree from your school in your country of origin may not be at the same educational standards in Canada.

To ensure genuineness, IRCC (Immigration, Refugees and Citizenship Canada) will only accept ECA reports from designated ECA organizations for Immigration purposes.

Which Professions Specifically Need ECA?

Professions that usually require you to get an ECA include highly skilled workers like physicians and pharmacists. Physicians must get an ECA for their primary medical diploma through the Medical Council of Canada. The Medical Council of Canada is a regulatory professional body for doctors which facilitates in providing an ECA.

Pharmacists along with physicians are also required to present an ECA. Pharmacists must have their ECA done through the Pharmacy Examining Board of Canada. You will need a license if you are caring for patients in places such as Community pharmacy, hospital pharmacy, long-term care facility, or any other practice setting.

ECA Designated Organizations

Below are some of the designated ECA organizations, the differences between them, and a brief breakdown on how to apply for the ECA report:

World Education Services (WES)
Established in 1974 and with over 200,000 credentials assessed per year, WES is the leading organization for providing educational assessments.

It is important to note that WES only evaluates credentials earned through formal academic training, so short- courses or other non-formal, non-academic training documents will not be evaluated. To apply, you will have to register on the Canadian WES website.

You will need to request your academic transcripts from your school and these documents must be in a sealed envelope that is signed or stamped across the back flap by the school, but this will vary depending on the country that you are applying from and it is best to check this out with respect to your unique situation.

For authentication purposes, WES will not accept documents that are not in a sealed envelope and without a WES reference number. The academic records can either be mailed directly by the school or forwarded by you to WES if the school released the official transcript to you.

The standard processing time to receive a completed WES evaluation report is 35 business days after review, approval of all documents, and full payment.

International Qualifications Assessment Service (IQAS)
The International Qualifications Assessment Service (IQAS) is also a credential assessment service-based and provided by the province of Alberta. IQAS is very similar to other organizations as it provides ECA for immigration purposes and to get assessments for employment and education purposes. An ECA provided by IQAS is valid for Express Entry for up to 5 years.

To apply, the applicant must pay the $200 application fees and send all the transcripts that need to be assessed. IQAS requires all non-English documents to be translated to be considered for ECA.

IQAS requires that all documents mailed by the Education Institutions must be dated and placed in a sealed envelope and must be stamped with the institution's official seal. For the transcripts mailed by the applicant, it is required that they do not open the sealed envelope provided to them by their education institution.

An ECA assessment by IQAS may take up to 14 weeks to process after approval of all documents and full payment. Please note that an ECA application with multiple credentials will take more than 4 weeks longer than the normal processing time.

Comparative Education Service (CES)
Comparative Education Service (CES) is a service provided by the University of Toronto which has constantly been ranked as Canada's top university. CES provides two ECA reports which include: general purpose ECA and an Immigration purpose ECA. For immigration purposes, ECA under CES is accessible to Immigration programs such as Express Entry, Federal Skilled Worker Program, and Federal Skilled Trade Program.

Requesting an official transcript from the educational institution in your home country can be done through the CES form. CES also requires you to send a scanned copy of Government-issued identification and scanned copies of Academic records. Please note that these documents will have to be translated to English or French if they are not already in English or French.

The cost of the application for ECA is $149 and the University of Toronto offers you a $200 tuition discount for any of its programs for choosing CES.

It is to be noted that due to the impact of COVID-19, the processing times have significantly increased. The processing time for electronically submitted documents is approximately 15 to 20 weeks and 25 to 30 weeks for the documents submitted via mail.

International Credential Assessment Service (ICAS)
International Credential Assessment Service (ICAS) is based in Guelph, Ontario. ICAS is authorized by the Minister of Immigration, Refugees and Citizenship Canada (IRCC) to provide educational credential assessment services with their Canadian Immigration Assessment Package. The assessment package by ICAS provides two original assessment reports and electronic copies of the report. ICAS requires you to fill out its form to request records from a financial institution in your country of origin.

Required documents by the ICAS depend on the country of origin and can be found on ICAS' website. ICAS charges $140 for the general assessment to the Canadian immigration assessment package. The processing time for ECA from ICAS is approximately 30 weeks from the date all documentation is received.

International Credential Evaluation Service (ICES)
The International Credential Evaluation Service (ICES) is a credential assessment service based in Burnaby, British Columbia.

There are two ECA reports available from ICES: General Applicants and For Immigration. If you are applying for Express Entry, you will need the Immigration ECA report, which can take up to 20 weeks to process from the date the documents were received.

Credential reports can be requested online at the ICES website and supporting documents for the report request vary based on the applicant's country and the level of education that is being assessed (whether it is post-secondary or secondary education).

Only completed degrees or diplomas can be evaluated for the ICES assessment and like WES, they will not assess non-formal education, courses, or training.

It is to be noted that licensing bodies such as the Medical Council of Canada and Pharmacy Examining Board of Canada are not covered by ICES. Applications must be sent directly to the Medical Council of Canada and Pharmacy Examining Board for educational credentials assessment.

ICES will request academic records to be sent to their office directly from the institution with the proper seal, stamp, and signatures. This can be done via mail or online due to the COVID-19 pandemic. These documents must come directly from the school and must not have been handled by the applicant or any other third party. All applicants will receive two original education assessment reports.

Medical Council of Canada

The Medical Council of Canada conducts assessments for international medical graduates and their educational credentials. Before requesting an ECA report, you must have your final medical degree/diploma source verified by the MCC.

However, if your medical degree transcript has already been source verified, and your transcript states the date your degree was awarded and verifies that your degree was awarded, you can request an ECA even if your degree/diploma was not source verified.

The MCC will only accept certain documents as credentials such as diploma/degree, transcripts, specialty certificate, or medical license. They will not accept other documents, such as letters of ongoing training or statement of examination results.

Please also note that the MCC has its own translation service and will not accept documents that were translated by any other service.

Requesting an ECA can be done directly online on their website with a user account, after paying the ECA report fee. The report can take up to 14 business days from the date of the request to be created and mailed to you. If you want an extra copy of the report, it can be produced by paying an additional ECA report fee.

Pharmacy Examining Board of Canada

The Pharmacy Examining Board of Canada is responsible for assessing pharmacy degrees and qualifications. For Express Entry, if you need a license to practice and perform your job, then you must get your ECA report from PEBC.

If your current job does not require a license and only a pharmacy degree, such as a government position, then your credentials can be assessed by another organization.

The ECA request form can be found directly on their website and you must mail this form in a package along with the other required documents you want to be evaluated. The PEBC does not accept email applications.

If your document is not in English or French, the PEBC requires a certified copy of the document. You must have a copy of the original document made and have each page stamped and/or signed by an acceptable witness such as a Notary Public or Commissioner for Oath.

Which ECA Organization is Right for Me?

It depends on your school, what you studied and what you need the report for.

If you are currently working as a physician, you will likely need your ECA report from the Medical Council of Canada. Similarly, if you are currently working as a pharmacist, you will likely need your ECA report from the Pharmacy Examining Board of Canada.

For Express Entry, you only need to have the assessment done for your highest level of education so if you have a Masters' degree, then you don't need to have your Bachelor's Degree assessed, but it is always advisable if possible to have everything evaluated.

Please also keep in mind that these are different organizations and will sometimes have different results from each other. A WES ECA result may vary from an ICES report as an example and if you do not get the favorable result that you may be looking for then you may want to try having your credentials evaluated by another evaluation service that might come back with a more favorable result.

If your report states that your foreign school is not recognized or that your foreign credential is not equal to a completed Canadian credential, then you will not get any points for the Express Entry system and you will not meet the education requirements.

What Happens If You Do Not Get the ECA Equivalency You Need?

Do not get discouraged if you do not get the ECA equivalency score you needed. You should take this time to improve your education skills by going back to school for a higher-skilled profession. Another option you have is to get an education in Canada to match the skills required by Canadian professions, where an ECA will not even be required!

Important Things to Note and Our Suggestions

After reading this blog, you might still be confused regarding which designated organization to choose for ECA. Our suggestion for Immigration purposes would be to choose World Education Services (WES) for ECA. WES is the best option amongst its competitors to get an ECA due to its fast-processing time and its affordable fees.

The processing time for credential evaluation is seven business days after being received, reviews, full payment, and approval. This gives WES an edge over its competitors which offer a longer processing time.

The fee charged by WES for an ECA is $220 before HST. With WES, you will be provided with an electronic ECA report, an official paper report, ECA report access by IRCC, and electronic storage of your report for future use. ECA provided by WES is valid for five years from the date issued, which gives you flexibility in your immigration process. Because of the validity, we recommend getting sorted with your WES assessments right away.

Final Thoughts

Having an ECA is key to gaining points under Express Entry and you must make sure that you have this taken care of. Also, as they are generally valid for a period of 5 years it is quite possible to get this done early on despite the pathway that you are looking to take, as you do have enough time for this to be still useful whereas if you are taking an English exam, such as IELTS, they will expire after 2 years.

Should you have any questions, about an ECA or anything with respect to Express Entry, please feel free to reach out and we will surely help where required.


---
Ready to get started? Here are three ways we can help:
1. Join our Facebook Community to connect with an amazing group of Second Passporters... This is a space where the community can share information, updates, and connect as a group of people all the same goals!
2. Subscribe to our YouTube Channel to help you prepare for your new journey of immigrating and settling in Canada!
3. Ready to begin your journey? Join our 5-Day Immigration Blueprint Challenge. By the end of the 5 days, you will have an Immigration Blueprint™ outlining your pathway to Canada.