How Can I Qualify for the Canadian Experience Class Program?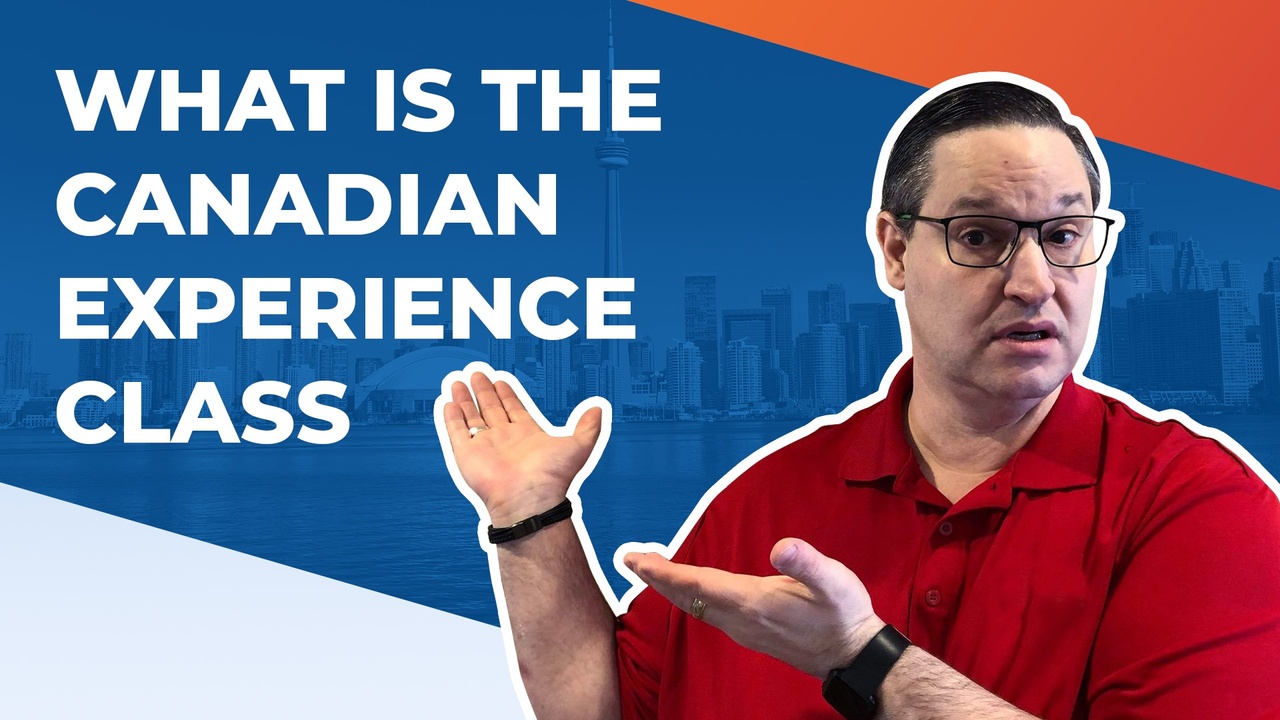 The Canadian Experience Class (CEC) is one of three federal programs, along with the Federal Skilled Worker and Federal Skilled Trades Programs, that are managed through an online Express Entry application system. It allows qualified individuals to settle and become permanent residents in Canada. CEC was launched in 2008 by Immigration, Refugees, and Citizenship Canada (IRCC) to specifically cater to foreign skilled workers and international graduate students with work experience in Canada.

This program was started to encourage more skilled workers and international graduates to build a life in Canada, become successful in the Canadian labor market and continue to contribute to the growing economy. Those who fall into this class are selected because of their ability to become economically established in Canada.

If you have at least one year of skilled work experience in Canada or if you're a graduate student on a post-graduate work permit and managed to get 1 year of skilled work experience you meet the necessary requirements listed below, you may have the opportunity to become a permanent resident in Canada through this CEC program!

The Popularity of the Canadian Experience Class

Canada has become more in need of skilled workers to help fill labor shortages, and ultimately remain competitive in the global market. Having experience in these particular job titles is highly valuable and is hard to come by. When Canadian businesses are unable to find available Canadians for these positions, they resort to hiring from outside of Canada. Furthermore, if you are a skilled worker already in Canada on a temporary resident visa, you're in a really good spot to stay in Canada permanently.

The Canadian economy relies on immigration in a general sense, but there has been a more recent reliance on international students. The government is dedicated to bringing international students into Canada and keeping them here, so they can work after their studies and flourish in Canada. What does this have to do with CEC? Well, the quickest way to apply for Permanent Residence in Canada is through the Express Entry System. If you have that one year of Canadian work experience, why wouldn't you apply through CEC? There are various benefits to the CEC program and based on current trends, these people are the top candidates being invited to apply for permanent residency.

We have seen in the last few Express Entry rounds of invitations that the Government of Canada is aiming to prioritize keeping these workers and students in Canada. Offering foreigners the opportunity to settle in Canada is a huge way for the government to reach their immigration targets as well as keep the economy flourishing after it has taken a hit. Foreign workers and students play a huge role in maintaining the economy, birth rates, boosting trade, and helping with the aging population. We'll speak more about this later, now let's get into the requirements for the CEC program!

CEC Requirements

Canadian Work Experience
You must have a minimum of 1-year skilled work experience in Canada within the last 3 years of applying for CEC. To qualify for this program, your work experience must be "skilled work," which is classified under the National Occupational Classification (NOC) as a managerial job (skill level 0), professional job (skill type A), or technical job and skilled trade (skill type B). Refer to the National Occupational Classification system to determine whether your occupation falls within one of these categories.

If your occupation is not listed as a NOC 0, A, or B job, you do not qualify for this program. However, there may be other immigration programs available to your circumstances so be sure to check out the Government of Canada website for more information.

You must have at least one year of Canadian skilled work experience while working under a temporary resident status with authorization to work. During your work experience, you must have performed the duties outlined in the lead statement of the NOC for your particular occupation. This includes all essential duties and the majority of the main duties for the occupation.

For the hours to count toward your work experience requirement, you must be paid for your work, whether it be through paid wages or earned commission. Note: Volunteer work, unpaid internships, self-employment or work experience acquired while being a full-time student does not count towards the skilled work experience requirement for the program.

IRCC considers the following to be one year of full-time work experience and is eligible for the CEC program:
Full time at 1 job: (30 hours/week for 12 months = 1 year full-time = 1,560 hours)
Equal amount in part-time work: as many part-time jobs to meet 1-year full time (15 hours/week for 24 months = 1 year full time = 1,560 hours)
Full-time work at more than 1 job: (30 hours/week for 12 months at more than 1 job = 1-year full time = 1,560 hours)
Language Proficiency
You must meet the minimum language requirement of Canadian Language Benchmark (CLB) 7 for NOC 0 or A jobs OR CLB 5 for NOC B jobs in writing, reading, listening, and speaking. Please note: Your language test results are only valid for 2 years after receiving your results and must be valid on the day you apply for permanent residence.

We have created a few blog posts now on the popular language tests so, check them out on our blog page! In brief, to achieve the language proficiency requirement, you must take a language test at an accredited organization. The two known English Tests are CELPIP and IETS. There are different scores based on the different tests to get that CLB score. View the Language Equivalency Charts here!

Your language scores are so important for your CEC application. The higher, the better! If you get a CLB 10 for each ability, you will meet the maximum points, and this will increase your overall CRS score for an ITA. So, our last piece of advice on this is…. STUDY!

Admissibility
You must be admissible into Canada and allowed to enter the country. If for whatever reason(s) you're inadmissible to Canada, you are not eligible for this program. What is inadmissibility? Well, a person can be found criminally or medically inadmissible to Canada. Criminal inadmissibility means you have committed an offence in your home country, or Canada since you were 18 years old that equates to a serious crime here in Canada. A police check is required for every person entering Canada to ensure they have a clean criminal record and are not a threat to the safety of Canadian society.

Medically inadmissibility means you have a medical condition that is likely to be a danger to public health, is likely to be a danger to public safety, or might reasonably be expected to cause excessive demand on health or social services. The Canadian government wants to ensure that people in Canada are not a danger to the public, or going to put undue burden on the Canadian medical system and this is why a medical exam is necessary for most immigration programs.

Live Outside Quebec
You plan to live outside the province of Quebec. If you plan to live in Quebec, check out Quebec-selected skilled workers for more information on their specific application process as it varies.

Education
It may be strange to some people, but there are no education requirements to be considered eligible for this program! This is one benefit to the Canadian Experience Class program compared to the Federal Skilled Worker program.

Why do we recommend including your education? Well, higher education, the more CRS points! You get points for having a Bachelor's Degree, a Master's Degree, two or more certificates, and so on! I say, why not! You will be higher in the rankings if you include your education. You can improve your ranking in the Express Entry pool of applicants if:
you have completed a certificate, diploma, or degree from a Canadian secondary or post-secondary institution or,
you have obtained a foreign education and can prove that your education credentials are equivalent to that of a certificate, diploma, or degree from a Canadian secondary or post-secondary institution with an Education Credential Assessment (ECA).
Including your education means an ECA is required if your education was done outside of Canada. Remember, ECAs are valid for 5 years, so you can get this done whenever you're ready to begin your application! If you were an international student and are going to apply for PR, you won't need an ECA for your Canadian education but will need to prove your completed education, as mentioned above.

Proof of Funds
There are no financial requirements, so you do not need to show proof of funds or settlement funds to be considered eligible for the program. Another benefit to the CEC program! The government requires people under the FSW program, for example, to show proof of funds to prove they can support themselves and their families as they settle in Canada. Since you're applying for the CEC, and presumably already in Canada, these funds are unnecessary.

Strategy: International Student 👉 Permanent Residency

If you are a recent graduate and are interested in staying in Canada long-term, you may be able to do so! Once you get that one year of work experience in Canada, you are eligible to apply for CEC. Remember, if you gained skilled work experience while you were studying, this does not count towards the required one year experience.

If you completed a certificate, diploma, or degree from a Canadian secondary or post-secondary institution or if you have a foreign education that is equivalent to that of a Canadian education credential listed above, you may be eligible for a Post-Graduation Work Permit (PGWP). Depending on your length of study, you will be eligible for a PGWP for 1-2 years.

For example, if you completed a post-graduate certificate program for 8 months, you will be eligible for a one-year PGWP. This work permit allows you to work in Canada and acquire valuable work experience. Once you acquire at least one year of skilled work experience, you may be eligible to apply for permanent resident status through the CEC program. You have to also take into consideration the other basic eligibility requirements for CEC. Remember: Your work experience needs to be a skilled job to qualify for this program, which is a Skill level 0, type A or B.

I Currently Live Outside of Canada, Can I Qualify?

You can apply from outside of Canada as long as you have completed your one year full-time skilled work experience in Canada and meet all other eligibility criteria for CEC. So, really, it doesn't matter where you are in the world, as long as you worked in Canada for at least one year in the past 3 years, you are eligible! Note: make sure you have submitted your application within three years of leaving your employment in Canada, to be considered eligible for the program.

Take Lin Young for instance. Lin Young is a recent international graduate from Humber College, where she studied Social Media Marketing. When she first arrived in Canada, she wrote the IELTS test and scored a 9 in all categories. After completing her diploma, she applied and was approved for a PGWP and worked for a marketing firm for one year after her graduation. Once her work permit was over, she decided to go back to Hong Kong to visit her family. Lin decided she wanted to move back to Canada and settle down there permanently. Since she has her Canadian education and Canadian work experience, Lin is eligible to apply for the CEC program, even though she is currently in Hong Kong.

A look at the Canadian Experience Class in 2021

Over the years, Canada has been committed to welcoming immigrants into the country and 2021 has been no exception. Even though Canada and the rest of the world have faced many hardships and disruptions due to the ongoing pandemic, the country is still committed to reaching its goal of welcoming over 400,000 immigrants to Canada in 2021.

In February 2021, Canada invited 27,332 CEC candidates to apply for Permanent Residency in an Express Entry draw. This was groundbreaking for two reasons. First, this is a HUGE record as the previous record for ITAs (Invitation to Apply) issued was 5,000. ITAs are issued to qualified foreign national candidates to apply for permanent resident status. The draw that took place in February surpassed the previous record by about six times. The second reason why this draw was groundbreaking was that candidates were only required to have a CRS score of at least 75. A minimum score of 75 is the lowest CRS requirement in the history of Express Entry applications. To break it down further, a score of 75 points is extremely low, and likely was someone with one year of work experience, over the age of 45, no education, and little to no English ability. This essentially means they offered an invitation to every person in the pool who applied under CEC. This was crazy for the immigration department!

On April 1 and April 16, 2021, another 11,000 candidates eligible for the Canadian Experience Class were invited to apply for Permanent Residency through the Canadian Experience Class in an Express Entry draw. More recently, on April 29, Canada invited another 6,000 candidates with a CRS score of at least 400 to apply. As you can clearly see, Canadian Experience Class candidates are in high demand. So, if you meet the requirements, be sure to apply as part of this Class to increase your chances of being successful in your PR application.

What are the trends here? Well, it seems like the government wants to keep draining out the pool so everyone in Canada who is applying will get selected. It seems as they want to keep drawing from the CEC category before going into the comprehensive draw, which will include Federal Skilled Worker candidates. But how will the government reach its goal of 400,000 by the end of 2021? There are simply not enough candidates already in Canada and they will have to start pulling from overseas.

Final Thoughts

The Canadian Experience Class program is an amazing program for temporary workers and students in Canada to apply for Permanent Residency and truly make Canada their home. Based on current trends, it is a great strategy to come to Canada as a worker or student and then apply for Permanent Residence, because these are the people the government is choosing.

If you have any questions about the CEC program or how to qualify, contact us here at Second Passport and we'd love to help you out!
---
Ready to get started? Here are three ways we can help:
1. Join our Facebook Community to connect with an amazing group of Second Passporters... This is a space where the community can share information, updates, and connect as a group of people with all the same goals!
2. Subscribe to our YouTube Channel to help you prepare for your new journey of immigrating and settling in Canada!
3. Ready to begin your journey? Join our 5-Day Immigration Blueprint Challenge. By the end of the 5 days, you will have an Immigration Blueprint™ outlining your pathway to Canada.